The state of Arunachal Pradesh is nestle in the northeast corner of India and is a home to many natural wonders. If you love mountainous landscapes, you'll adore these breathtaking hills and valleys that offer some truly awe-inspiring scenery, making it a perfect destination for expeditioning and trekking tours. Perhaps even more enticing than the natural beauty is the rich cultural heritage that speaks volumes about this particular geographical area. In this blog we will tell you some best places to visit in Arunachal Pradesh. Where you can go and enjoy with your family and friends.
Here is the list of some places in Arunachal Pradesh:
1.Namdapha National Park & Tiger Reserve
Namdapha National Park is one of the largest national parks of Arunachal Pradesh, is a sanctuary that protects all of the natural flora and fauna found in the area. The park was open in 1983. It is also a popular tourist attraction for wildlife enthusiasts. Namdapha is a home to a good number of animals and birds, four Feline species of big cat namely the Tiger, Leopard, Snow Leopard and Clouded Leopard and numbers of Lesser cats. The name Namdapha is combination of two words, Nam and Dapha. Which means "water" and "origin". The river originates from the Daphabum.
2.Tawang
Tawang is also one of the best places to visit in Arunachal Pradesh. It is one of the most beautiful hill stations in India. The town is home to several monasteries. These Buddhists monasteries is a famous tourist attraction in Tawang. There are also many places to visit in Tawang and enjoy like Sela Pass, Tawang Monastery, Madhuri Lake, Nuranang Falls, Tawang War Memorial, Gorichen Peak, P.T Tso Lake, Jaswant Garh, Kameng River etc. Tawang is at an altitude of 3025m above sea level. The meaning of the name Tawang is "Chosen by Horse". Many people come here every year during festival seasons.
3.Ziro Valley
Ziro Valley is also a beautiful valley in Arunachal Pradesh. Many people come here often during winter season to enjoy the stunning beauty of nature. This valley surrounds by the pine ridden mountains, paddy rice fields, quaint hamlets, bamboo huts and vibrant range of flora and fauna. The area is green and lush all year round. This valley is an excellent place for trekking and camping. The best time to visit Ziro Valley is summer, the weather is pleasant, and the scenery and climate are most rewarding.
4.Bomdila
Bomdila is the administrative district of Arunachal Pradesh. It is also one of the most beautiful hill stations in India. The town is known for its greenery, and scenic beauty. It is one of the old and small towns in Arunachal Pradesh. It has a very religious and spiritual importance in the history of the state. Climate is very pleasant in this town. There are many temples and wildlife sanctuaries. This is located at an altitude of 2530m above sea level. This place is also known for its apple orchids.
5.Roing
Roing is also one of the best places to visit in Arunachal Pradesh, besides the Dibang River. It is surrounds by dense forest. The place is well known for its amazing natural beauty. This is the best place for trekkers and adventure lovers. There are lots of trekking routes in this place. When you visit in Roing do not miss some places to enjoy the journey like Mayudia, Bhismaknagar Fort, Mehao Wildlife Sanctuary, Mehao Lake, Sally Lake, Nijomaghat, Rukmini Nati, etc. Roing is famous for its calm atmosphere and historical background.
6.Itanagar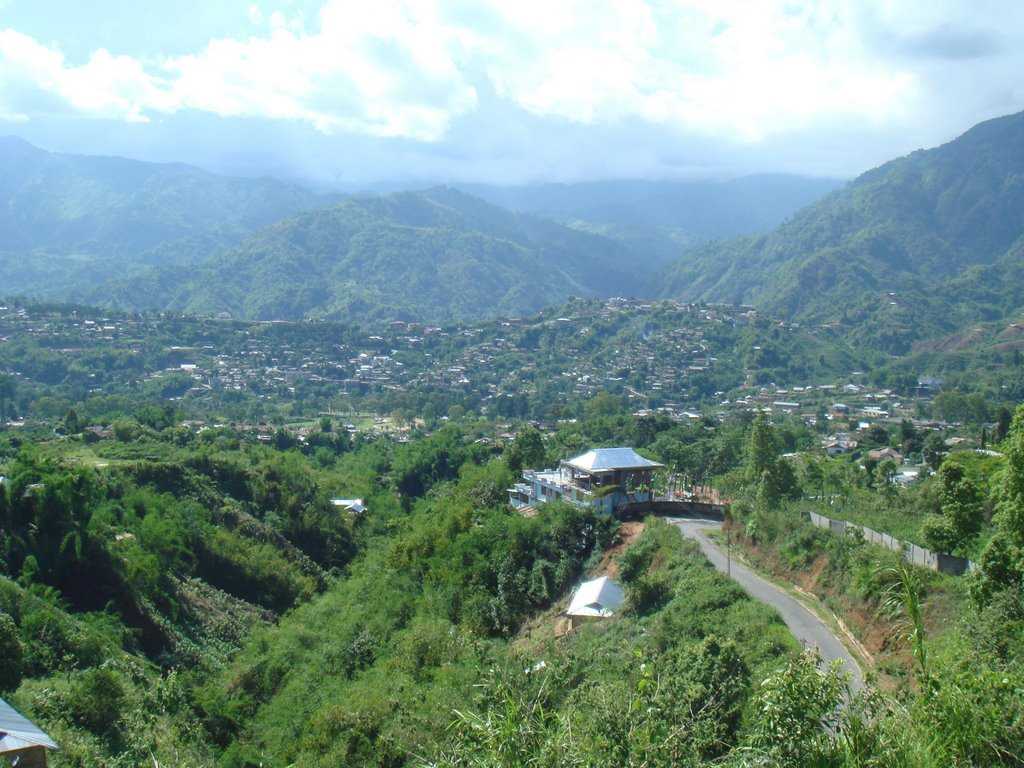 source: https://www.holidify.com/
Itanagar is the capital of Arunachal Pradesh. It is most popular among the tourists and adventure lovers. The place is very beautiful and natural. This place is also famous for its festivals, rich fauna and flora. The best tourist attraction of this place is Ita Fort, Jawaharlal Nehru State Museum, Buddha temple, Ganga Lake, Biological Park Itanagar, Indira Gandhi Park etc. Itanagar is a growing city surrounds by many historical places. On the time of festivals people come to enjoy here Tamladu festival, Reh festival and Losar (the New Year).
7.Pasighat
Pasighat is the old town of Arunachal Pradesh. It is at the eastern foothills of Himalayas. This town is surrounding by hills, valleys, rivers and forests. Pasighat is also known as "Gateway of Arunachal". It is a heaven for nature lovers. You can enjoy here Surfing, fishing, wildlife safari, angling, river rafting, boating, angling and many other adventurous activities. This place is also known for its culture and traditions. There are many festivals celebrates in Pasighat. People come here during summer months. This is also the best place for photoshoot.
8.Tezu
Tezu is also beautiful place in Arunachal Pradesh. It is fifth largest town in Arunachal Pradesh. Tezu is famous for its beauty and adventure. You can enjoy trekking, hiking and river rafting here. It has a pleasant climate suitable for adventure lovers. On the festival of Makar sankranti the beauty of this place is full of bustle. There is a grand celebration is organized call Tamladu festival. Many people come here to enjoy this festival. Arunachal Pradesh is a place where the natural beauty of nature can be seen in full colors. This beautiful place attracts many people of different parts of the country.
9.Sela Pass
Sela pass is also one of the best places to visit in Arunachal Pradesh. This place is very beautiful and peaceful. Sela pass is famous for its lakes. It is believe that there are 101 lakes in and around to Sela pass. There are many trekking routes around Sela pass. This place is good for photography, adventure and trekking. It is a heaven for nature and snow lovers. It is a beautiful place to spend a wonderful time.
10.Dirang
Dirang is also a beautiful small hill station on the bank of the Kameng River in Arunachal Pradesh, India. This place is famous for its hot water springs, Kiwi orchards, Apple and National Yak Research. This is the most beautiful and natural place in Arunachal Pradesh. The weather is pleasant, and the conditions are most enjoyable. Dirang is an overnight destination for people who visit Tawang. When you visit here you can go to enjoy some places like Yak Research Centre, Hot Water Spring and Dirang Dzong. It is best picturesque place.