Best Places to visit in Odisha – If you are planning a visit to the Odisha, then this article is for you. Odisha is the 8th large state by area and 11th large state by population. Odisha also has several protects wildlife sanctuaries and national parks. This article will provide you all the information about these places which you can visit during your tour in Odisha. This article is for tourist, who are planning a trip to Odisha and some other destinations. All the places mention in this article are very famous among the people of Odisha. People from across the country and even from other states visit these places every year.
Here is the list of some places in Odisha:
1.Puri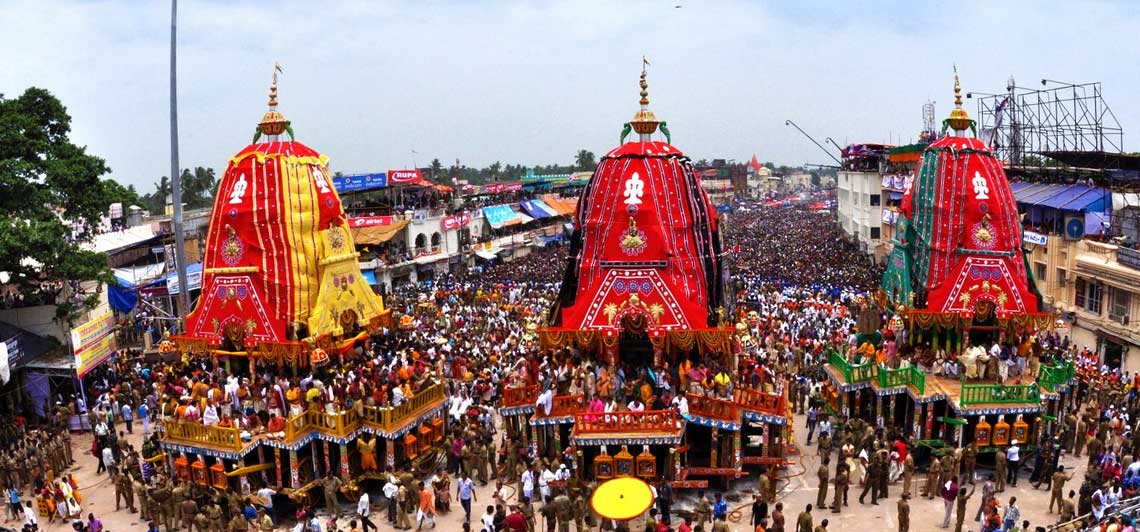 source: https://odishatourism.gov.in/
It is famous for Jagannath Temple along the Bay of Bengal. It is one of the four must visit Char Dham pilgrimage sites in India. This city is famous for its various beaches and temples. When you are visit to Puri in summers, don't miss the Rath yatra. Which is during the month of June-July. It is a very famous festival of Puri. Every year thousands of people from across the country visit this place to get blessings from Lord Jagannath. The other name of this place is "Sri Kshetra". There are also many places in Puri that must visit like Puri beach, Vimala Temple, Loknath Temple, Gundicha Temple, Narendra Tank, Chilika Lake, Pristine Heritage Sites, Sudarshan Crafts Museum etc.
2.Bhubaneswar
source: https://upload.wikimedia.org/
Bhubaneswar is the capital of Odisha, and it is well known for its architecture and temples. It is one of the large and best places to visit in Odisha. Not only that, but this city is also very famous for its heritage and history. There are 700 temples in this city. The meaning of the name Bhubaneswar city is Lord of the Universe. The city has also many places to visit during your holidays like Lingaraj Temple, Bindu Sarovar, Orissa State Museum, Brahmeshwara Temple, Ram Mandir, Ekamra Kanan, Nicco Park, ISKCON, Hirakud dam, Mukteswara Temple, Dhauli Hills, Udayagiri & Khandagiri caves, Ratnagiri Buddhist Excavations etc.
3.Konark
Konark is also a beautiful coastal town and the tourist destinations in Odisha. It is one of the best places to visit in India. This place is famous for the Sun Temple. The temple dedicates to God Surya. This temple attracts many people throughout the year. You can visit this place in any time of the year. Konark is also known for its dance festivals, classical dance and traditional dance of Odisha. The Sun temple is one of the seven wonders in India. There are many places that you can visit in Konark like Konark beach, ASI Museum, Chandrabhaga beach, Astaranga Beach, Ramachandi Temple etc.
4.Cuttack
source:https://www.odishavisit.com/
Cuttack is also another visit place in Odisha and is also known for its heritage and culture. It is on the banks of River Mahanadi. Cuttack is second large city of Odisha. It is also one of the best places to visit in Odisha. This city has many places to visit like Barbati Fort, Stone Revetment, Paradeep beach, Dhabaleshwar, Kataka Chandi Temple, Bhitarkanika Wildlife Sanctuary, Kadam Rasool Mosque etc. This is the most beautiful city of Odisha. Cuttack is also called a business city. Because many of the companies and industries are in this city.
5.Jeypore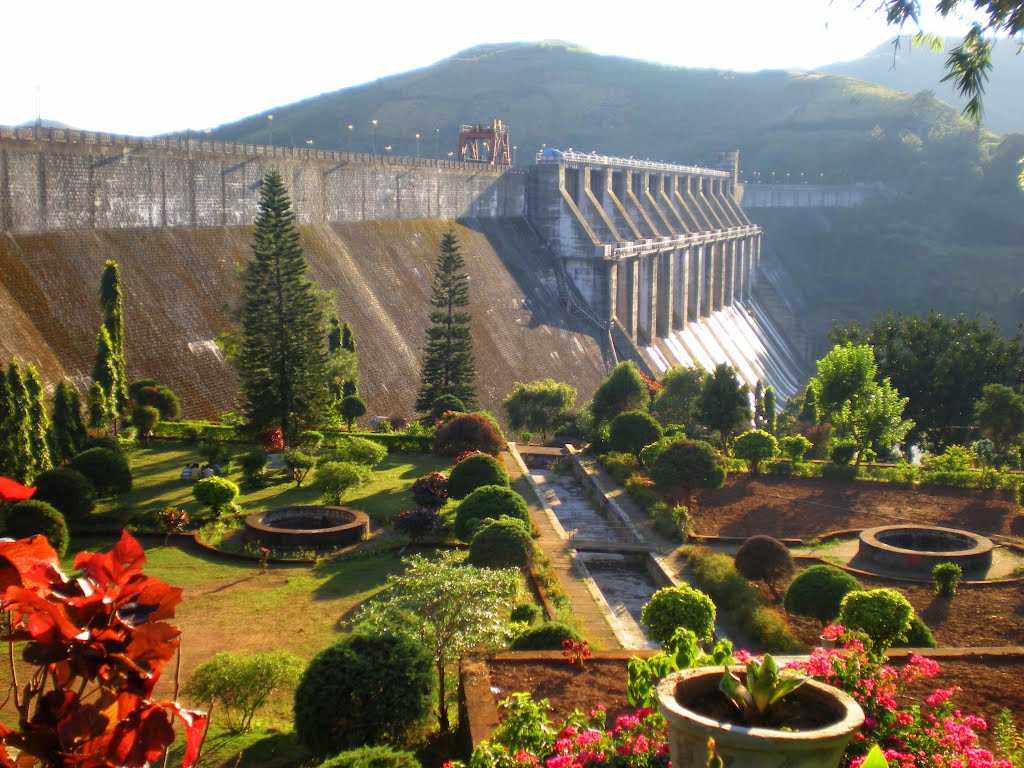 source: https://www.holidify.com/
Jeypore is also one of the beautiful and large towns of Odisha. The beautiful place attracts many tourists to visit his town. Jeypore is also famous for its freshwater lakes, waterfalls and valleys. There are many places to visit in Jeypore when you come here like Gupteshwar Caves, Kolab Falls, Minna Jhola, Kolab Botanical Garden, Shree Fish Planet, Jagannath Sagar, K-Lounge, Rani Duduma Waterfall, Jeypore Palace, Shakti Waterfall, Koraput, Bagra Falls, Hatipathar Waterfall, Sunabeda etc. It is also famous for its rich history. This town attracts many tourists every year.
6.Berhampur
source: https://www.go2india.in/
Berhampur is also known as the home of Lord Brahma. This city is famous for its street food, silk sarees or Pato sarees, temples and many historical places. It is also call the silk city. Berhampur is very beautiful and peaceful city. This city is a gateway to Southern Odisha. It is famous for its unique silk sarees. In this city there is a big market of fruits, especially mangoes. There are many places to visit in Berhampur like Taratarini Temple, Maa Bhairavi Temple, Pati Sonepur Beach, Biranchi Narayan Temple, Khasada Fall, Dhabaleswar Beach, Ujjaleswar Shrine, Padmasambhava Mahavihara Monastery, Grameswara Temple, Aryapalli Beach, Dhabaleswar Temple etc. The city is known for its love for the theatre and drama.
7.Daringbadi
source: https://www.naturevalleyresorts.com/
Daringbadi is one of the most visit hill stations in Odisha. It is a beautiful hill station. This place was named after the British officer Daring saheb, who was the in-charge of this place. The people of Daringbadi are very friendly. This place is also call "Kashmir of Odisha". The place is known for its natural bounties, pine jungles, coffee gardens and beautiful valleys. There are so many places to visit in Daringbadi like Belghar Wildlife Sanctuary, Daringbadi Waterfalls, Hill Park View, Lovers Point, Kalinga Ghat, Balaskumpa, Padmatala, Puruna Katak, Putudi, Chakapada, Dungi, Taptapani, Kotagarh, Charisambhu, Boudh, Spice Gardens etc.
8.Dhauli
source: https://www.dhauli.net/
Dhauli is also one of the most beautiful and historic places of Odisha. This is 8 km far from Bhubaneswar. It is at the bank of river Daya. Dhauli is known for its Dhauli Santi Stupa. It attracts the people from all over the country. This city is also one of the more popular tourism places in Odisha. There are many famous temples in Dhauli like Laling Fort, Songir Fort, History V.K. Rajwade Research Board, Bhamer fort, Thalner Fort. It is also known for its milk or ghee production, production of groundnut, leader in wind power generation.
9.Gopalpur
source: https://cdn.s3waas.gov.in/
Gopalpur is also one of the most beautiful and old places in Odisha. It attracts both domestic and foreign tourists. This is also a popular tourist place in Odisha. It was an important military port where soldiers used to embark on a journey to Burma during the World War 1. Gopalpur is very near to the sea. Gopalpur-on-sea beach attracts most of the tourists who want to see the sea and enjoy their holidays at this place. It is clean, beautiful and serene. Gopalpur beach is also known for its sea food and beautiful golden sands.
10.Baripada
It is on the east bank of the Budhabalanga river. Baripada is famous for its art and culture. It is also known for its textile heritage. In this city there is a large number of temples. Many tourists come here to enjoy the famous Car Festival here every year. On this festival here is a big crowed of tourists. Many people come here to enjoy the festival. Baripada is also known for its Chhau dance form. In the mid of April, they organized the event of dance. You must visit to see the natural beauty of Simlipal Nature Park which has a tiger reserve and sparkling waterfall. Baripada has many places to visit like Shimlipal National Park, Kichakeswari Temple, Sri Jagannath Temple, Maa Ambika Temple, Jaranda Falls etc.