Famous Places in Mathura – Mathura is a city in the Indian state of Uttar Pradesh. It is believe that this is the Janma Bhoomi of Lord Krishna. The city is named after the deity Mathura. Mathura has historic importance as a major Hindu pilgrimage site. It also has a temple dedicates to Shri Hari Krishna. Mathura's history can be traced back to even before Lord Krishna's time. In Mathura there are so many places to visit and enjoy.
Here are the list of some places in Mathura :
1.Shri Krishna Janmasthan Temple, Famous Places in Mathura
source : https://im.hunt.in/
This is the old temple and Famous Places in Mathura. According to Hindus this is the birthplace of Shri Krishna. There is a big temple area here. Inside this temple, there are many beautiful and big idols of Shri Krishna. There are so many other temples in this area. When you will enter the temple, the divine ambience and its purity fill the heart with conviction that this indeed is the place where Lord Krishna manifested himself. This temple was destroyed by many kings of Mughals. Here is so much crowed on the festival of Janmashtami, Basant Panchami, Holi and Deepavali.
Address : Mathura – Deeg Marg, near Deeg Gate Chouraha, Janam Bhumi, Mathura, Uttar Pradesh 281001
2.Shree Dwarikadhish Temple, Famous Places in Mathura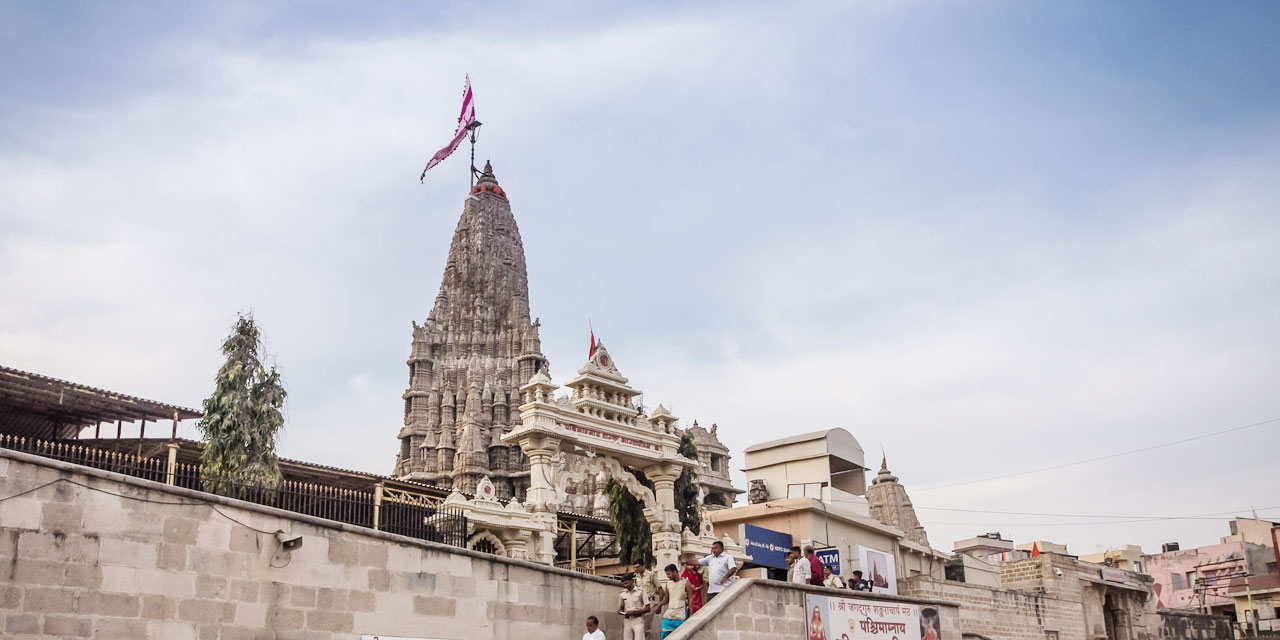 source : https://mathuravrindavantourism.co.in/
This temple is also very old temple of Mathura. The deity in this temple is Lord Krishna. This is a very beautiful, attractive and Famous Places in Mathura. This temple was build by Seth Gokul Das Parikh, the treasurer of then Gwalior State in 1814, with approval and donation from Shrimant Daulatrao Scindia, Maharajah of Gwalior. In this temple there is worship of shri Dwarikadhish with his goddess Radha rani. The temple is most visited place in Mathura. In this Temple there is most beautiful Rajasthani architectural designs and carving makes the complex look even more magnanimous.
Address: Sri Rajendra Pathak, Pathak Gali, Vishram Ghat, Vishram Bazar, Mathura, Uttar Pradesh 281001
3.Govardhan Hill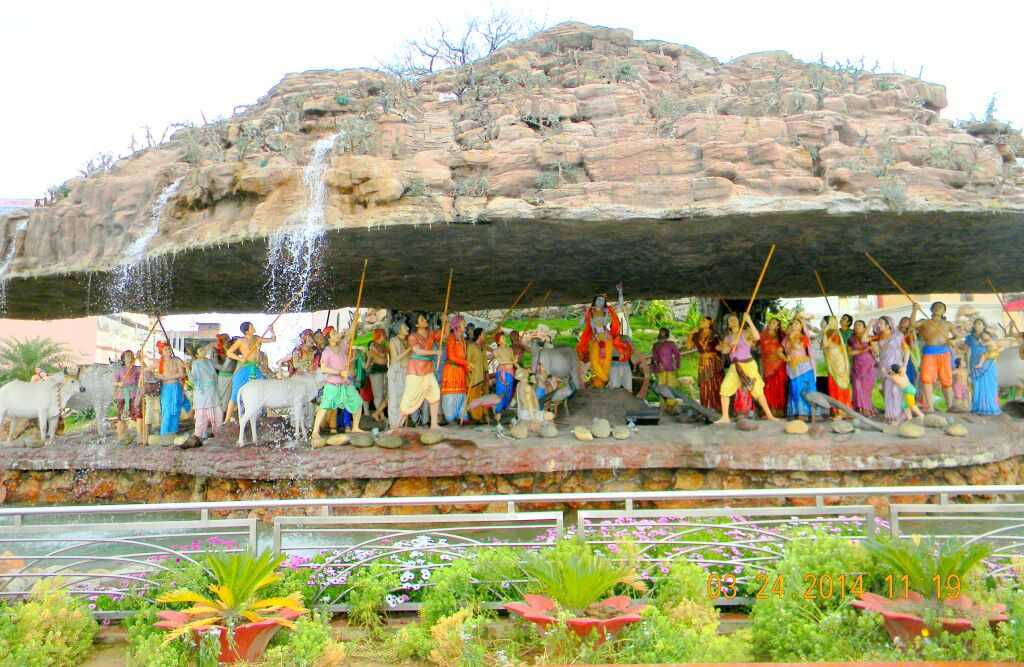 source : https://www.holidify.com/
Govardhan Hill is situates nearly 22 km from Vrindavan. Lord Krishna lifted the hill on his one finger in his childhood to save the people of Mathura from thunderstorm and heavy rain. This is very beautiful and a divine place to visit in Mathura. Mostly people come here during the festival of Guru Purnima and Govardhan Pooja. When Shree Krishna save the villagers then he told them to worship of this hill. After that Govardhan Pooja started after Diwali. This hill also known as Giriraj.
4.Kans Quila, Mathura
source : https://0d53a35ccf6c1b73db42-2ab649be0a06e8d138dbd96e3457e3f2.ssl.cf2.rackcdn.com/
Kans Quila is situates in Mathura city. The fort is named after Kansa King, who is the maternal uncle of Lord Krishna. He was a demon king. He hated Lord Krishna and wanted to kill him. History said that this fort is destroyed at least 12 – 15 times. But the fort is always situates in the most developed part of the city. This fort is situates on the bank of Yamuna river. Visitors come here and know about the history. This place is one of the famous tourist attraction.
Address: Ratankund, Chowk Bazar, Mathura, Uttar Pradesh 281001
5.Shri Bhuteshwar Mahadev Temple, Mathura
This is ancient Hindu temple in Mathura. This is situates in the heart of city. Bhuteshwar Mahadev Temple is famous for its shiv ling and beautiful architecture. This temple is visit by thousands of people every year, who come here and pray for their good luck and prosperity. This Temple is also called the Protector Lord of Mathura. The local people of Mathura have great faith in this temple.
Address: Bhuteswar, Mathura, Uttar Pradesh 281001
6.Government Museum, Mathura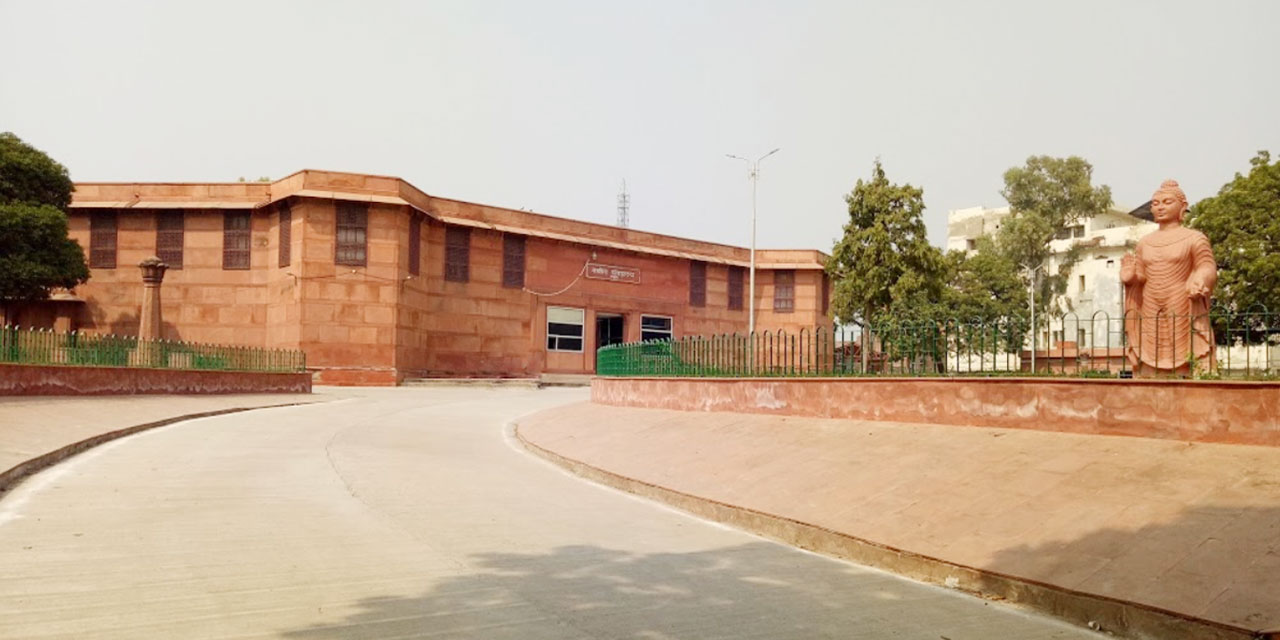 source : https://mathuravrindavantourism.co.in/
This Museum is also situates in the heart of Mathura city. It was establish in 1874 by collector of the Mathura district, Sir F. S. Growse. In the museum you will see so many rare and old things. This museum has a very rich collection of artifacts pottery, sculptures, paintings, and coins primarily from in and around Mathura. There is also a collection of 6000 stone sculptures, 25000 coins, 3000 terracotta figures, 350 metal figures, and 1300 other works of art at this museum. This museum also has a small library of books related to Mathura.
Address: FMWH+5RR, Museum Rd, Dampier Nagar, Mathura, Uttar Pradesh 281001
7.Vishram Ghat, Famous Places in Mathura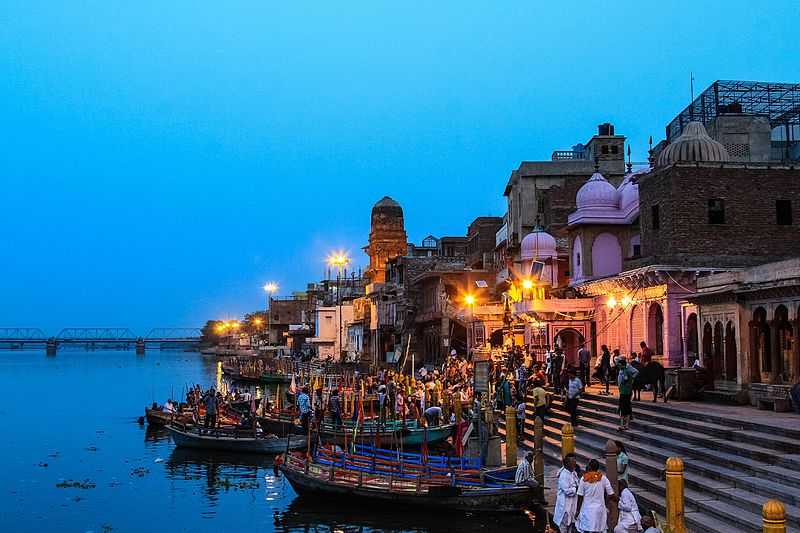 source : https://www.holidify.com/
Vishram Ghat is situates near river Yamuna in Mathura, India. Vishram Ghat has been an important pilgrimage starting place since the time of Lord Krishna's birth. This ghat is main ghat out of 25 ghats in Mathura. People come here from all over the country to bathe in its holy waters and complete the customary parikrama. There are many tourists come here. This place is 4 km from Mathura junction. There are so many other places in this place which you can visit during your visit to Mathura.
Address:GM3Q+2JG, Gol Pada, Mathura, Uttar Pradesh 281001
8. Dolphin Water World
source : https://agra.tourismindia.co.in/
Dolphin Water World is one of the most popular water park situates in Mathura. Visitors to this water park can enjoy its various rides and also enjoy with their family here. Dolphin Water World provides best water rides to its visitors. This Water World have the best infrastructure, good quality and also excellent services. In this park you also can enjoy thrilling slides, roller coasters, water and regular rides etc. So, you can enjoy your time here.
Address: NH-2, Mathura Rd, Lohamandi, Runkata, Uttar Pradesh 282007
9.Radha Kund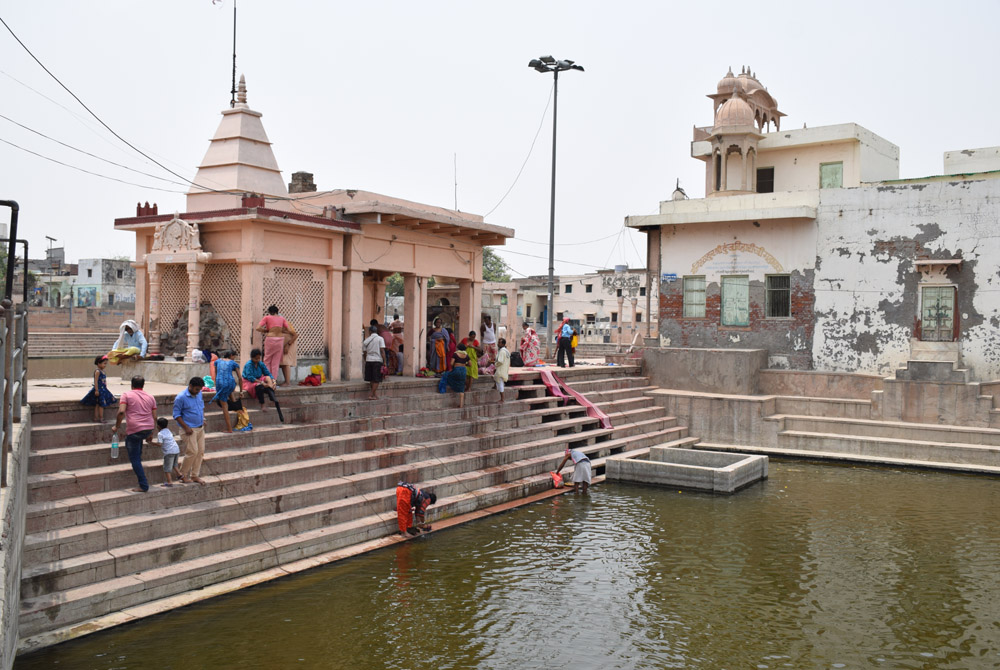 source : https://www.brijwale.com/
This is also one of the beautiful place in Mathura. In this place you can get so much peacefulness and divine ambience also. Thousands of people come here. Here you can take bath in this Holy water, have a refreshment and also enjoy with your family here. As per history Lord Krishna creates the kund on Goddess Radha's behest to wash off the sin of killing a bull which would be known as Shyam Kund in later years. Goddess Radha along with her sakhis also creates a lake which would be called Radha Kund. Lord Krishna said that whoever takes a dip in this kund would be bless with Radha Krishna Prem.
10.Iskcon Temple, Famous Places in Mathura
source : https://iskconvrindavan.com/
This temple is situates in Mathura. The temple is also most visited and famous places in Mathura. This is stunning white-structure and the beautiful idols of Lord Balrama attracts a lot of tourists to Iskcon Temple. You will feel relax here. This is shri Krishna and Balram temple. If you are coming here in evening you will see most of devotees chanting prayers and dancing in the temple. The foreigners also come here. Every year festivals of Shri Krishna Janmashtami, Sri Radhashtami, Ram Navami, Gaura Purnima, Nityananda Trayodasi, Srila Prabhupada's Vyasa Puja and many more are celebrated with fervor and great zeal at ISKCON temple.